Saturday, October 10th, 2015
---
6:33 pm
- countdown to Halloween day 10
Friday, October 9th, 2015
---
8:11 pm
- Exclusive: Dark Horse Announces New Buffy Graphic Novel at NYCC.


2016, Buffy is headed back to Sunnydale High.

Announced at Dark Horse Comics' New York Comic Con panel, Faith Erin Hicks will script an all-new adventure of the teenaged vampire slayer, with art by Yishan Li. "Buffy" creator Joss Whedon will serve as executive producer on the graphic novel, titled "Buffy: The High School Years – Freaks and Geeks."

(

Read more...Collapse

)
6:39 pm
- Countdown to Halloween day 9
Thursday, October 8th, 2015
---
7:19 pm
- 25 Great Halloween Mantel ideas...
7:08 pm
- Countdown to Halloween day 8
wonderful gif by Vincent Viriot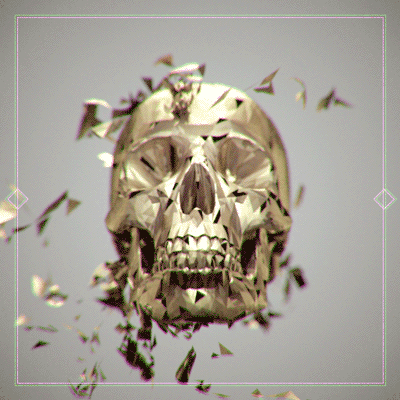 Wednesday, October 7th, 2015
---
7:45 pm
- Countdown to Halloween day 7
Tuesday, October 6th, 2015
---
9:07 pm
- Countdown to Halloween day 6
6:24 pm
- Preview pages for Buffy # 20.
Monday, October 5th, 2015
---
8:52 pm
- Countdown to Halloween day 5
Love this gorgeous Halloween decor idea. Very classy. :D


8:48 am
- When I first read this today I thought it was a bloody joke!
Taxpayers' Alliance: Cut pensioner benefits 'immediately'

"The cuts should be made "as soon as possible after an election for two reasons", said Mr Wild.

"The first of which will sound a little bit morbid - some of the people... won't be around to vote against you in the next election. So that's just a practical point, and the other point is they might have forgotten by then."

He added: "If you did it now, chances are that in 2020 someone who has had their winter fuel cut might be thinking, 'Oh I can't remember, was it this government or was it the last one? I'm not quite sure.'"

I mean how do these Tory arseholes manage to sleep at night? They're not even pretending not to be bastards now...
Sunday, October 4th, 2015
---
6:32 pm
- Countdown to Halloween day 4
3:36 pm
- No full season for Dr Who next year?
I'd heard info circulating about this for some time now, but it's now reached the press.

I've also heard rumors that due to Moffat wanting to concentrate on more Sherlock that there may not be another full season for another two years, but then I've also heard that the real story behind the forthcoming gap year is nothing to do with Moffat, it is Capaldi's inability or unwillingness to keep up the pace. He wants to stay in the role, but can only do so with a reduction in work load, hence a period of Sherlock-style specials. Which one is true, lord only knows.

The unexpected new spin-off, Class, fills the commitment the BBC have to the Cardiff crews for 8x45 mins, leaving 4x45 mins (equivalent to three specials plus Christmas), which will take Capaldi and 'guest' companions (one of which will be American) through to the end of 2016. After that, who knows...
10:44 am
- Happy Birthday speakr2customers!


Hope you'll have a simply brilliant day today. :D
Saturday, October 3rd, 2015
---
7:54 pm
- Countdown to Halloween Day 3
5:20 pm
- Pimperty pimp "A seed If you sing"
Friday, October 2nd, 2015
---
8:07 pm
- Countdown to Halloween Day 2
10:46 am
- Enough is enough: Dark Horse's Scott Allie's assaulting behavior...
9:33 am
- Just a heads up
Well I have got a massive abscess under/in one of my lower back teeth. :( The dentist told me the infection was so huge that the X ray plate couldn't show it all at once!

Normally he would give me antibiotics to calm it all down before working on it, but sadly because of my bladder problems he can't do that.

The earliest appointment is for this Thursday and so I hope I can wait that long as with every passing day the feeling of pressure and the swelling is getting worse. It's spreading down the side of my neck now. Looking back this has been going on for weeks now and I'd just put the pain/discomfort down to my Hashimoto's disease which often gives me weird pains all over my body including my teeth. :(

Somehow I've got to try and get this drilled out without any pain relief because of my damn bladder again, but this time around I think it's going to be tough to do so. With the bad state my bladder at the moment If I can't do so then I'm going to be in serious trouble.

And at the same time I'm meant to be preparing to move house as my landlord ideally wants me out asap. Yeah, that gonna work.

Oh and for a while now I've found that LJ doesn't interact properly with my browser anymore as it won't let me see any comments left to my (or anyone else's) posts anymore. I click on the links and nothing shows up.

To get around this I have to swop to using Firefox, which sadly runs really slowly and which isn't very easy to use for my knackered old iMac. So forgive me If there's an even bigger delay in responding to comments then normal. :)
7:37 am
- Nicholas Brendon arrested again and Scott Allie under review for sexual assault
Thursday, October 1st, 2015
---
6:24 pm
- Countdown to Halloween Day 1